• Mike Vogel is an actor and model born in 1979 in Abington Township, Pennsylvania USA.
• He attended Cairn University, but left to pursue his acting career.
• His most successful role was in the drama film "The Help", which earned him an SAG award.
• He has starred in over 35 film and TV projects and his net worth is estimated to be over $1 million.
• He is married to Courtney and they have three children. He is an active fitness enthusiast and has a strong presence on social media.

Known for movies
Short Info
| | |
| --- | --- |
| Net Worth | $1 million dollars |
| Date Of Birth | July 17, 1979 |
| Spouse | Courtney Vogel |
| Fact | Has two pugs, Orlando and Olivia. |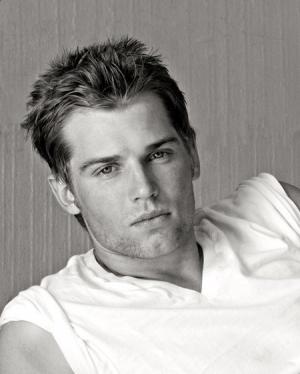 Who is Mike Vogel?
Born Michael James Vogel on the 17th July 1979, in Abington Township, Pennsylvania USA, he is an actor and model, perhaps best known to the world as Johnny Foote in the drama film "The Help" (2011), and also as Jack in the romantic comedy film "She's Out of My League", a year prior, among many other differing roles he has secured so far in his career.
The obligatory photo….. The rain only enhances the beauty of Paris. Of course, my first stop had to be Musée de L'Armée…… show me the things that go ? pic.twitter.com/aXfJRfLkiF

— Mike Vogel (@Mike_Vogel) April 9, 2018
Mike Vogel Bio: Early Life, Family, and Education
Mike is the oldest child of Kathy and Jim Vogel, as he has a younger brother and a sister. Although born in Abington Township, he grew up in nearby Warminster Township, where he attended William Tennent High School. Following matriculation, Mike enrolled at Cairn University, located in Langhorne, Pennsylvania, but as soon as his acting career gained momentum, he left his studies to concentrate full-time on his career.
Career Beginnings
It was in the early '00s that Mike started traveling back and forth to New York City, in pursuit of acting roles and also to work as a model. He was soon contracted to Levi's, and secured his first acting role in the Primetime Emmy Award-nominated comedy series "Grounded for Life", portraying Dean Piramatti from 2001 until 2004. Concurrently, Mike had other roles, including in such films as "Grind" (2003) next to Adam Brody and Joey Kern, and then in the romantic drama based on Emily Bronte's novel of the same name, "Wuthering Heights" (2003), starring Erika Christensen and Cristopher Masterson, and the highly praised horror film "The Texas Chainsaw Massacre" (2003).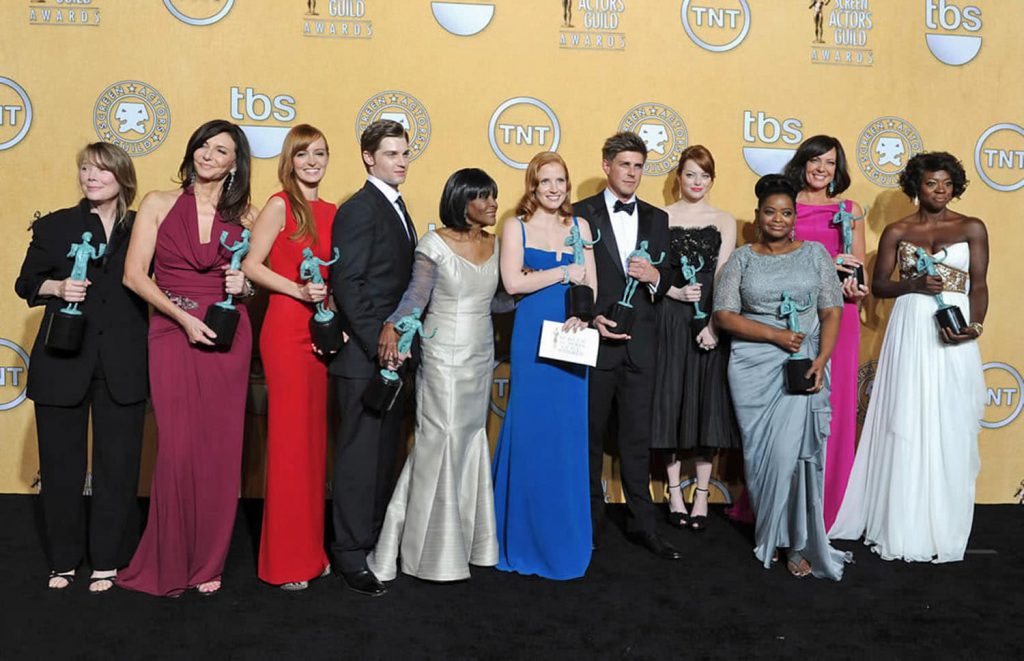 In 2005 he had a supporting role in the film "The Sisterhood of Traveling Pants", while also appearing with Steve Howey in the film "Supercross". The following year he featured in Wolfgang Petersen's Oscar Award-winning action adventure "Poseidon", next to Richard Dreyfuss, Kurt Russell and Emmy Rossum.
Rise to Prominence
Gradually Mike's career was improving, and he started getting more notable roles, such as the titular character in the film "Ian Stone", a horror film directed by Dario Piana, and also starring Jaime Murray and Christina Cole. He then starred in the sci-fi horror film "Cloverfield", with Lizzy Caplan and Jessica Lucas, both in 2008, while two years later he was cast in the romantic drama "Blue Valentine" (2010), starring Ryan Gosling and Michelle Williams, and then in 2011 starred in the drama "Heaven's Rain", and had a support role in the Oscar Award-winning drama "The Help", directed by Tate Taylor and starring Emma Stone, Viola Davis and Octavia Spencer. This role earned him an SAG award, among many others. Although only a minor role, Mike became a star thanks to the success of the film.
Posted by Mike Vogel – Official Club on Tuesday, August 1, 2017
Continual Success
Since 2010, Mike's name started becoming more popular with the public, critics, and Hollywood on the whole, which resulted in more prominent roles. In 2013 he was selected for the role of Dale 'Barbie' Barbara in the TV series based on Steven King's novel "Under the Dome" (2013-2015), while in 2015 he portrayed Ricky Stormgren in the TV mini-series "Childhood's End". Most recently, he portrayed Adam Dalton in the action-drama series "The Brave", co-starring Anne Heche and Tate Ellington, however, NBC canceled the series after only one season of 14 episodes. Since then, Mike has starred in the action film "The Amendment", based on the real-life story that happened in the late '70s to Brooks Douglas, the character he portrays, and his sister Leslie, played by Taryn Manning. The script was written by the very Brooks Douglas and Paul Brown who were in charge of the entire project, and premiered on the 12th April 2018.
Mike will be back on our screens in 1️⃣9️⃣ days only! Make yourselves prepared. The Brave premieres 10/9c on NBC, September 25! ??

Posted by Mike Vogel – Official Club on Wednesday, September 6, 2017
Do You know How Rich Mike Vogel Is?
Since launching his career, Mike has featured in over 35 film and TV projects, some of which became extremely successful – his most successful film is of course "The Help", though he also profited with the film "Cloverfield", and series "Under the Dome" and "The Brave", among others. So, have you ever wondered how rich Mike Vogel is, as of mid- 2018? According to authoritative sources, it has been estimated that Vogel's net worth is now well over $1 million, which should become higher assuming that he successfully continues his career.
Do You Know About Mike's Personal Life, Marriage, Wife Courtney Vogel, Children?
When it comes to his personal life, Mike has been quite open about it; back in 2003 Mike married his long-time girlfriend Courtney, and the couple has welcomed three children since then, Cassy, Charlee, and Chanel. The Vogel family currently resides in Nashville, Tennessee on a ranch, on which Mike often does his workouts.
‪Happy Father's Day to all the amazing, hardworking and loving dads out in the world. A great example of a hardworking father is our very own Mike Vogel! God bless you Mike! ?✨ ‬

Posted by Mike Vogel – Official Club on Sunday, June 17, 2018
Mike Vogel Fitness Enthusiast
A licensed pilot in private life, Mike has also transferred his skills to his roles and has become a real fitness enthusiast, keeping his form at the highest levels, not just because his roles demands it, but because he likes to. He did an interview in which he talked about his fitness routine and workouts.
Internet Popularity
Mike has extended his popularity to social media platforms, especially Instagram and Twitter. His official Instagram page is followed by over 100,000 people who have enjoyed Mike's daily posts from his personal life including time spent with his children, also posts in regard to his newest career endeavors, such as the picture with his military team from "The Brave". Mike is also quite active on Twitter, with over 90,000 followers, with whom he has shared his personal opinion, ideas, and other interests. So, if you aren't already a fan of this prominent actor, then this is a perfect opportunity for you, just skip over to his official pages.
General Info
| | |
| --- | --- |
| Full Name | Mike Vogel |
| Net Worth | $1 million dollars |
| Date Of Birth | July 17, 1979 |
| Height | 1.78 m |
| Profession | Pilot, Actor, Model |
| Education | William Tennent High School |
| Nationality | American |
Family
| | |
| --- | --- |
| Spouse | Courtney Vogel |
| Children | Gabriel James Vogel, Charlee B. Vogel, Cassy Renee Vogel |
| Parents | Jim Vogel, Kathy Vogel |
| Siblings | Daniel Aaron Vogel, Kristin Vogel |
Accomplishments
| | |
| --- | --- |
| Awards | Screen Actors Guild Award for Outstanding Performance by a Cast in a Motion Picture, Critics' Choice Movie Award for Best Acting Ensemble, Satellite Award for Best Ensemble – Motion Picture, National Board of Review Award for Best Cast |
| Nominations | Teen Choice Award for Choice Summer TV Star: Male |
| Movies | Cloverfield, The Help, Blue Valentine, She's Out of My League, The Texas Chainsaw Massacre, Poseidon, The Sisterhood of the Traveling Pants, Supercross, McCanick, The Deaths of Ian Stone, Rumor Has It, Grind, Open Graves, In My Dreams, Across the Hall, What's Your Number?, Havoc, Wuthering Heights, … |
| TV Shows | Under the Dome, Pan Am, Miami Medical |
Social profile links
Quotes
| # | Quote |
| --- | --- |
| 1 | I have many friends in Special Forces, and the amazing thing about these guys is how quickly they can read someone. |
| 2 | I do things that are very uncharacteristic of a normal workout routine. I hate cardio. Absolutely hate it. I grew up as a wrestler, so it was constant cardio, cardio, cardio. |
| 3 | I have such an eclectic taste in music. Come to a backyard BBQ at my house, and I will run the gamut from Skynyrd to Sinatra to '90s grunge, rap, R&B, and classic rock. I have issues. If I had to pick one, I love this country artist named Craig Morgan. His music and his songs are so relatable and tell such vivid stories. |
| 4 | I roll out of bed, walk into the garage, work out, and go about my day. I'll bring my daughter out there in her ExerSaucer. I don't know if I'll ever go back to a gym. |
| 5 | My whole life, I wanted to be a fighter pilot; it's what I wanted to do. I set up all of my classes for it, but I got lazy my senior year in high school and didn't get my paperwork in. |
| 6 | When I graduated from high school, I weighed 125 pounds because of wrestling. Suddenly, I realized I could eat whatever I wanted – plus, creatine was new at the time. I went from 125 to 175 pounds, working out like crazy. I was yoked. But I wasn't drinking enough fluids and ended up with a kidney stone – and 3 weeks of pure hell. |
| 7 | On paper, actors are the dumbest group of individuals essentially out there. Most of us have not gone to college. However, we never stop learning. Because of what we do, we're constantly researching, constantly learning. |
| 8 | I grew up a plumber's son in Philadelphia. |
| 9 | The Dome is a metaphor that could mean anything – it could be nuclear fallout, terrorists – I've always been fascinated with stories where people's roles are flipped on their heads, be it the Wall Street guy, the techno guy, etc. All of those things are only successful when there are people and money around. |
| 10 | When my wife and I met, I couldn't talk to her – and my defense mechanism is sarcasm. I belittle someone with verbal pokes and prods. I did it to her out of complete awe. When friends introduced us, I said 'Hi' – and turned my back. Later, I called my mom and best friend and said, 'I think I just met my wife.' |
| 11 | Music is just a huge part of my life. It affects moods. I've always found it insane how you can hear one song, and it takes you back to a specific, specific moment in your life, and you remember it vividly like it was yesterday. |
| 12 | My wife is a terrific Southern cook. My favorite of all the great things she cooks is 'trash potatoes.' That's mashed potatoes with sour cream, bacon, cheddar cheese, and horseradish. It's a total gut bomb. |
| 13 | About his acting teacher Lynette Sheldon. "She's the greatest! Lynette is a miracle-worker – she accomplishes more in one month than most teachers do in years! She makes you strong – and she's tough in a good way." |
Facts
| # | Fact |
| --- | --- |
| 1 | Younger brother Daniel Aaron Vogel is a film maker. |
| 2 | His son, Gabriel James Vogel, was born on September 17, 2013. |
| 3 | Is a pilot in real life. |
| 4 | Second daughter Charlee B. Vogel born June 2, 2009. |
| 5 | Was the runner up for the role of Kirk in Star Trek (2009). |
| 6 | In 2008, he served as chair of the VA National Salute to Hospitalized Veterans. |
| 7 | Daughter Cassy Renee Vogel, born February 20, 2007. |
| 8 | His last name 'Vogel' means 'bird' in German, as well as in Dutch. |
| 9 | Studied at the Lynette Sheldon Actors' Studio in New York. |
| 10 | Went to the same high school as Brian Baker, lived a few blocks away, but never knew him. |
| 11 | He got married in the same church as his parents did. |
| 12 | Has two pugs, Orlando and Olivia. |
| 13 | Grew up in Warminster, Pennsylvania. |
Pictures
Movies
Actor
Title
Year
Status
Character
Grounded for Life
2001-2004
TV Series
Dean
Dean Piramatti
The Texas Chainsaw Massacre
2003
Andy
Wuthering Heights
2003
TV Movie
Heath
Grind
2003
Eric Rivers
The Case for Christ
2017
completed
Lee Strobel
Wild Man
2016
post-production
Brock
Lost and Found Part Two: The Cross
2016
Short
John Carrel
Lost and Found Part One: The Hunter
2016
Short
John Carrel
Childhood's End
2015
TV Mini-Series
Ricky Stormgren
Under the Dome
2013-2015
TV Series
Dale 'Barbie' Barbara
The Boy
2015/I
Dad
In My Dreams
2014
TV Movie
Nick Smith
Jake Squared
2013
Actor Jake
McCanick
2013
Floyd Intrator
Bates Motel
2013
TV Series
Deputy Zack Shelby
Pan Am
2011-2012
TV Series
Dean Lowrey
Living Loaded
2012
TV Movie
Dan
Heaven's Rain
2011
Brooks
What's Your Number?
2011
Dave Hansen
The Help
2011
Johnny Foote
Miami Medical
2010
TV Series
Dr. Chris Deleo
She's Out of My League
2010
Jack
Blue Valentine
2010
Bobby
Open Graves
2009
Jason
Across the Hall
2009
Julian
Empire State
2009
TV Movie
Sam Cochrane
Criminal Minds
2008
TV Series
Police Officer at Briefing
Cloverfield
2008
Jason Hawkins
The Deaths of Ian Stone
2007
Ian Stone
Caffeine
2006
Danny
Poseidon
2006
Christian
Rumor Has It…
2005
Blake Burroughs
Supercross
2005
Trip Carlyle
Havoc
2005
Toby
The Sisterhood of the Traveling Pants
2005
Eric
Producer
| Title | Year | Status | Character |
| --- | --- | --- | --- |
| Lost and Found Part Two: The Cross | 2016 | Short executive producer | |
| Lost and Found Part One: The Hunter | 2016 | Short executive producer | |
Soundtrack
| Title | Year | Status | Character |
| --- | --- | --- | --- |
| Wuthering Heights | 2003 | TV Movie performer: "More", "I Will Crumble", "If It Ain't Broke Break It", "Shine" | |
Thanks
| Title | Year | Status | Character |
| --- | --- | --- | --- |
| Under the Dome: Inside Chester's Mill | 2014 | TV Special documentary special thanks | |
Self
| Title | Year | Status | Character |
| --- | --- | --- | --- |
| The Insider | 2014 | TV Series | Himself |
| The Talk | 2014 | TV Series | Himself |
| Entertainment Tonight | 2010-2014 | TV Series | Himself |
| Under the Dome: Inside Chester's Mill | 2014 | TV Special documentary | Himself |
| Good Day L.A. | 2013 | TV Series | Himself |
| 18th Annual Screen Actors Guild Awards | 2012 | TV Special | Himself |
| Last Call with Carson Daly | 2010 | TV Series | Himself |
| Janela Indiscreta | 2010 | TV Series | Himself |
| Made in Hollywood | 2010 | TV Series | Himself |
| Poseidon: A Ship on a Soundstage | 2006 | Video short | Himself |
| The Young Hollywood Awards | 2006 | TV Special | Himself |
| HBO First Look | 2006 | TV Series documentary | Himself |
| Chainsaw Redux: Making a Massacre | 2004 | Video documentary | Himself / Andy |
Awards
Won Awards
| Year | Award | Ceremony | Nomination | Movie |
| --- | --- | --- | --- | --- |
| 2013 | NY Emerging Talent Award | Big Apple Film Festival | | Jake Squared (2013) |
| 2012 | Actor | Screen Actors Guild Awards | Outstanding Performance by a Cast in a Motion Picture | The Help (2011) |
| 2011 | BFCC Award | Black Film Critics Circle Awards | Best Ensemble | The Help (2011) |
| 2011 | NBR Award | National Board of Review, USA | Best Acting by an Ensemble | The Help (2011) |
| 2011 | Special Achievement Award | Satellite Awards | Best Ensemble, Motion Picture | The Help (2011) |
| 2011 | SEFCA Award | Southeastern Film Critics Association Awards | Best Ensemble | The Help (2011) |
Nominated Awards
| Year | Award | Ceremony | Nomination | Movie |
| --- | --- | --- | --- | --- |
| 2012 | COFCA Award | Central Ohio Film Critics Association | Best Ensemble | The Help (2011) |
| 2012 | OFTA Film Award | Online Film & Television Association | Best Music, Adapted Song | The Muppets (2011) |
Source: IMDb, Wikipedia