• Sean McVay is an American Football coach who holds the record for the youngest NFL head coach.
• He attended Marist School in Brookhaven, Georgia and Miami University in Oxford, Ohio.
• He has worked as an assistant wide receivers' coach and tight ends coach for the Tampa Bay Buccaneers and Washington Redskins, and offensive coordinator for the Washington Redskins.
• Sean is the head coach for the Los Angeles Rams and has an estimated net worth of $5 million.
• Sean is in a relationship with Veronika Khomyn and lives in Los Angeles, California.
 
Who is Sean McVay?
Sean McVay was born on the 24th January 1986, in Dayton, Ohio USA, and is an American Football coach, who is probably best recognized for working in the position of the head coach in the National Football League (NFL) for the Los Angeles Rams. With his hiring at the age of 30, Sean became the youngest NFL head coach, having previously worked as the offensive co-ordinator for the Washington Redskins.
Boom! Welcome to Los Angeles! pic.twitter.com/BpoppYtSvV

— Los Angeles Rams (@RamsNFL) January 12, 2017
Early Life and Education
Regarding his early life, Sean was raised with a younger brother in Dayton by his father, Tim McVay, who was an American Football player at Indiana University, and his mother, Cindy McVay. He is the grandson of John McVay, who is known for being a retired San Francisco 49ers general manager. Unsurprisingly, Sean was interested in sports from an early age,.
At the age of six, the family moved to Brookhaven, Georgia, where he matriculated from Marist School in 2004. While in high school, Sean began playing American Football in the positions of a defensive back as well as quarterback for the War Eagles, a high school team. Thanks to his skills, Sean reached 1,000 rushing and reception yards in consecutive seasons, becoming the first player in the history of the school to achieve that. In senior year he reached 2,500 yards and 18 touchdowns, leading the team to a 26–3 record and to win the state championship, finally totalling 40 rushing touchdowns. Sean distinguished himself to be named the Georgia 4A Offensive Player of the Year.
Upon matriculation, Sean enrolled in Miami University in Oxford, Ohio, from which he graduated in 2008. He continued to play American Football for the college team in the position of a wide receiver between 2004 and 2007, finally winning the Miami's Scholar-Athlete Award. He finished his college career with the record of 39 receptions for 312 rushing yards.
Professional Coaching Career
Sean's professional coaching career began in 2008, right after his graduation, when he became an assistant wide receivers' coach to head coach Jun Gruden of the NFL's Tampa Bay Buccaneers. In the following year, he was named the quality control/wide receivers coach for the United Football League (UFL)'s team – the Florida Tuskers.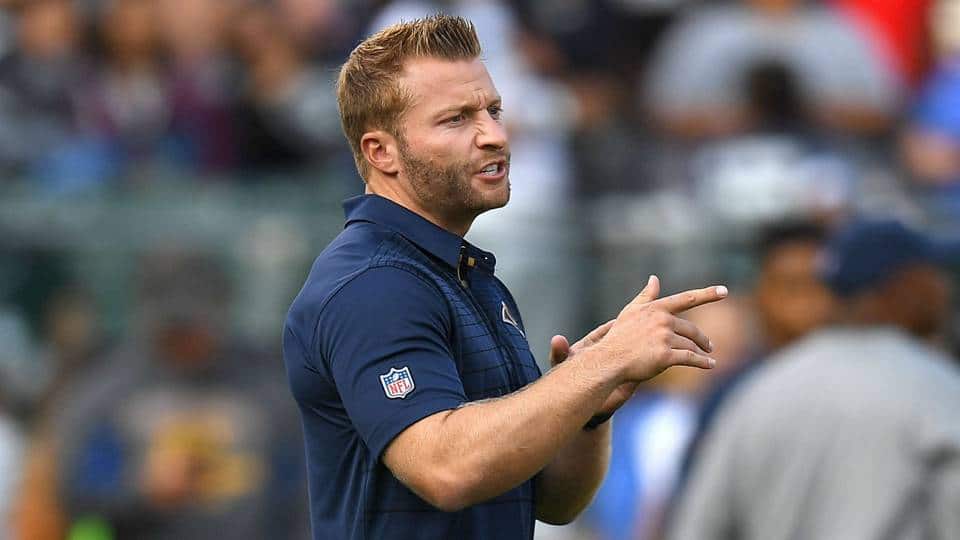 Washington Redskins
In 2010, Sean worked in the position of the assistant tight ends coach to head coach Mike Shanahan of the Washington Redskins, while he was named in the following year as the tight ends coach, serving in that position until 2014. Then, he was promoted to offensive coordinator under head coach Jay Gruden, in which position he achieved remarkable results, adding a considerable amount to his net worth.
Los Angeles Rams
In 2017 after his hiring as the 28th head coach of the Los Angeles Rams at the age of 30, Sean became the youngest head coach in the history of the NFL, which increased not only his popularity, but also his net worth. He made his debut in the match against the Indianapolis Colts, leading his team to an impressive 46–9 win. Under his guidance, the team improved considerably, and Sean's debut season became a winning one for the team, with the top scoring offense in the league. Thus, the Pro Football Writers of America named him Coach of the Year in January 2018.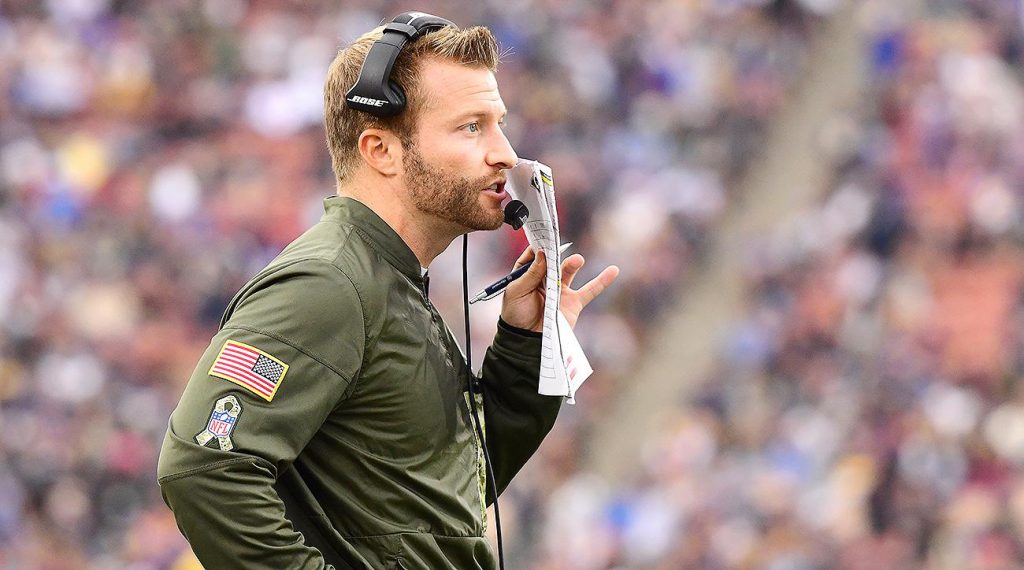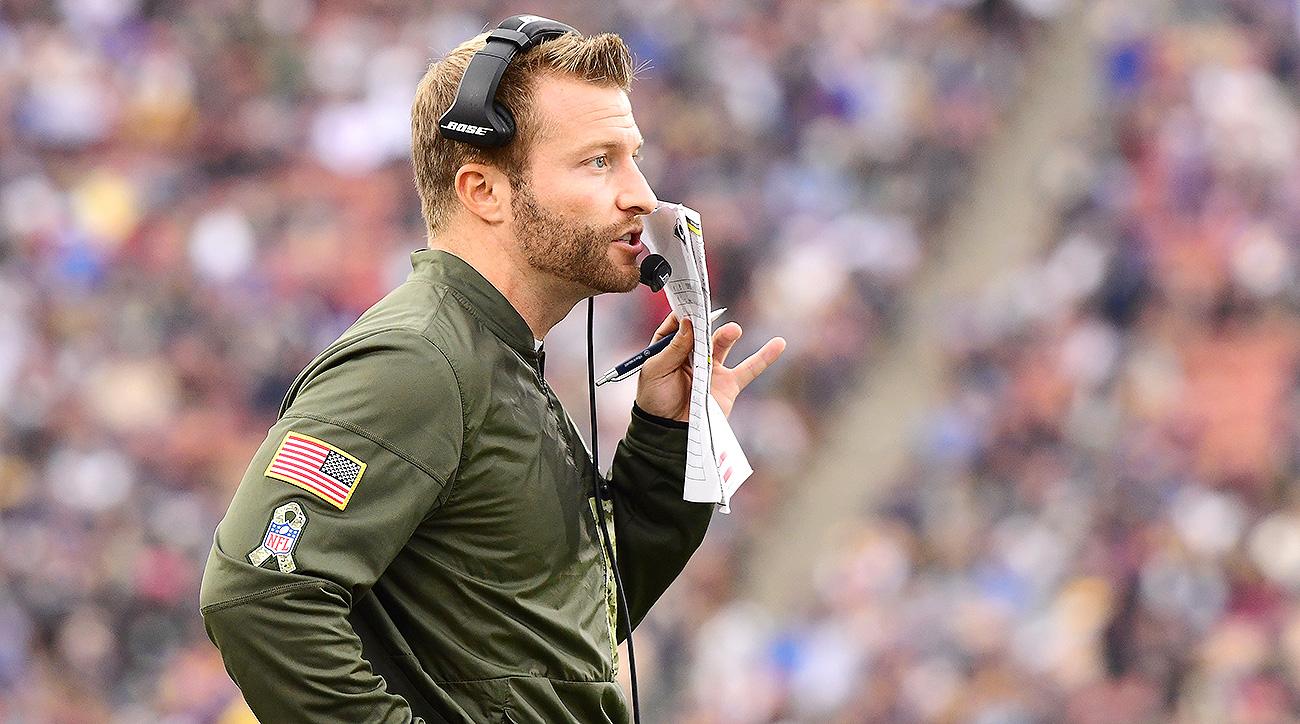 Sean McVay Net Worth and House
His career started in 2008, and since then he has been an active member of the sports industry, known as a professional American Football coach. So, if you ever wondered how rich Sean McVay is, it has been estimated from authoritative sources that the total size of his net worth is over $5 million, accumulated through his successful career. His assets also include a house worth $2.7 million, which is located in Encino, California.
Personal Life, Appearance, Social Media Presence
When it comes to speak about his personal life, Sean McVay is dating Veronika Khomyn, a native Ukrainian, who works as a model. They live together in Los Angeles, California.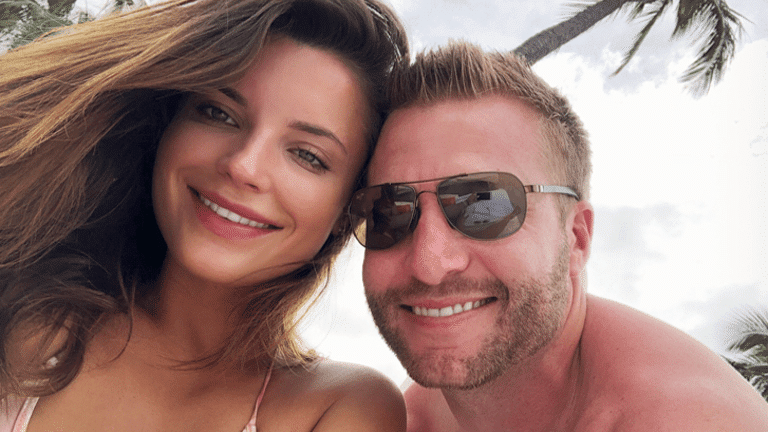 To talk about his appearance, Sean has an athletic body with a height of 5ft 10ins (177 cm), while his weight is reputed to be around 185 lbs (84 kg). Although the majority of famous people are often present across many of the most popular social media sites, Sean is not one of them.

Source: IMDb, Wikipedia