• Susannah Collins is an American sports reporter.
• She has worked for CSN Chicago, NFL Network, CBS Sports Network, SB Nation, and Major League Soccer.
• Her estimated net worth is $2 million.
• She is married to an Englishman and is a fan of Liverpool F.C.
• She is active on social media, particularly Twitter and Instagram.

Known for movies

Who is Susannah Collins?
Susannah Collins is an American sports reporter, who reached stardom by working for CSN Chicago, covering all the major sporting franchises in the city, including the Blackhawks, Bears, Cubs and White Sox. However, she was fired from the station, since when she has worked for a number of sports networks, and is currently employed by Major League Soccer (MLS).
Susannah Collins Wiki: Age, Childhood, and Education
Susannah Collins was born in Downers Grove, a village in DuPage County, Illinois USA; unfortunately, she hasn't shared much about her childhood and also her exact birth date remains unknown to the media. Furthermore, there is no information about her parents, such as their names and vocations, while she has also remained silent about having siblings or not. When it comes to her education, Susannah, after finishing high school, enrolled at the University of Illinois at Urbana Champaign, from which she obtained a Bachelor of Science degree in Broadcast Journalism.
Career Beginnings, "CSN Chicago"
Susannah started her career by joining the Showtime Sports as a reporter. After some time, she would leave the network and join the NFL Network. However, this also didn't last long, as she received an offer from WCBS-TV to come and work for them from their New York office as a weekend sports anchor. She moved to New York and stayed there for some time before she was contacted by CSN Chicago. She sent her resume, and in no time officially became a part of the prominent sports network.
She was named the new sports reporter and anchor in September 2012 and remained a part of the network until 2013, when she was fired. Prior to her firing, Susannah was involved in a controversial interview with the Chicago Blackhawks team, during which she stated that the Blackhawks team "had a tremendous amount of sex during the regular season", but was meaning to say success. Nevertheless, vice president and general manager of CSN Chicago, Phil Bedella said that her unfortunate mistake, had no effect on her dismissal from the network.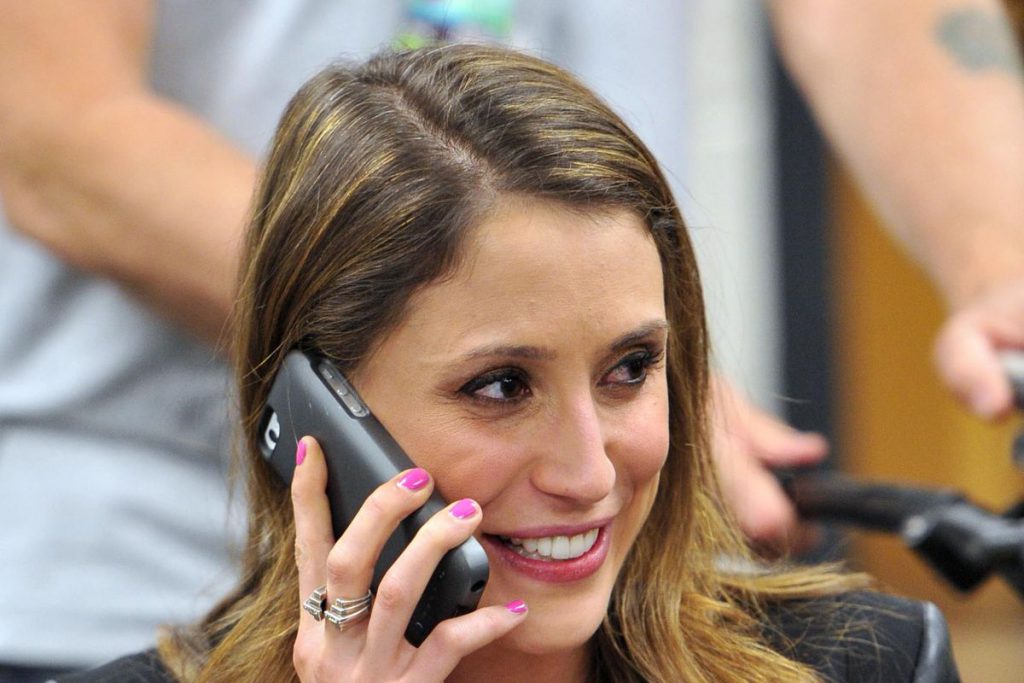 Further Career, "Major League Soccer"
Since leaving Comcast Sports Network, Susannah has continued her career rather successfully, first as the reporter for the CBS Sports Network, which lasted from September 2013 until July 2015, after which she returned to New York and became a member of the SB Nation; she served as the host/contributor for the network from July 2015 until June 2015, when she left and landed her current job as the host and reporter for the Major League Soccer. She has been serving in the position for the last three years, which has increased her wealth to a large degree.
Susannah Collins Net Worth
Since launching her career, Susannah has become quite successful in her job, and her success has only increased her wealth. So, have you ever wondered how rich Susannah Collins is, as of early 2019? According to authoritative sources, it has been estimated that Collins' net worth is as high as $2 million, which is rather decent, don't you agree? Undoubtedly, her wealth will increase in the upcoming years, assuming that she successfully continues her career.
Scored an *exclusive* one-on-one with Becks for this week's' episode of #TWIM, you guys. Journalist with a capital J over here. https://t.co/K16qpuzHN1 pic.twitter.com/aO46QzWIg2

— Susannah Collins (@susannahcollins) March 7, 2019
Susannah Collins Personal Life, Marriage, Husband, Children
What do you know about the personal life of this prominent journalist? Well, Susannah hasn't been very open when it comes to sharing details from her personal life, but we have still discovered some interesting facts about her. Susannah is a married woman and her husband is English. Unfortunately, no further information has been made available about their marriage.
Being in sports for so long, Susannah enjoys outdoor activities herself; she likes to run and do Pilates.
Susannah Collins Internet Fame
Over the years, Susannah has become quite popular on social media platforms, especially Twitter and Instagram, though, she can also be found on Facebook. Her official Twitter account has over 20,000 followers, with whom she has shared her most recent career endeavors, such as her reports on MLS, but also some information from her personal life, such as her unconditional support towards Liverpool F. C., among numerous other posts. Susannah is also quite active on Instagram with over 10,000 followers and has also used her popularity to promote her career, as you can see numerous pictures from her interviews and studio reports on her page. Susannah can also be found on Facebook, on which she has only around 2,000 followers.

Source: IMDb, Wikipedia